Protect Your Home Investment with Sewer Line Protection from SewerGard
Purchasing a home is a significant investment, and ensuring that all aspects of the property are in good working condition is crucial. Among these critical systems are the sewer and water lines, which play a vital role in the functionality of your home. Unfortunately, any issues in these areas can be costly and inconvenient. Fortunately, with a complete home inspection, you can benefit from SewerGard's Sewer Line Protection, which covers underground repair costs.
Why is Sewer and Water Line Protection So Important?
Sewer and water lines are essential components of your home's plumbing system. They are responsible for carrying waste and freshwater in and out of your property. When these systems fail, they can cause significant damage to your home, leading to costly repairs and even posing potential health hazards.
Common problems with sewer and water lines include tree root intrusion, clogs, corrosion, and collapses. These issues can cause pipes to crack, leak, or even burst, leading to water damage, foul odors, and potential health hazards.
The Cost of Sewer and Water Line Repairs
Repairing sewer and water lines can be substantial, often reaching thousands of dollars. In addition to the expense, these repairs can also cause significant disruptions to your daily life. For instance, repairing a collapsed sewer line may require digging up your yard, driveway, or even part of your home's foundation. This can lead to a significant inconvenience, especially if you relocate temporarily.
Protect Your Home Investment with Sewer Line Protection from SewerGard
Fortunately, SewerGard offers a solution to these problems. SewerGard is the world leader in Sewer Line Protection, providing comprehensive coverage for underground repair costs. With this coverage, you can rest easy knowing that you will not be responsible for the high costs of repairs.
What Does SewerGard's Coverage Include?
SewerGard's coverage includes protection against main water and sewer collapses and breaks, up to $4000. This coverage ensures that if an issue does arise, homeowners can avoid the frustration and inconvenience of dealing with one of the most expensive home systems to repair.
SewerGard's coverage also extends to issues caused by normal wear and tear, such as leaks, breaks, and failures. This comprehensive coverage gives you peace of mind, knowing you are protected against unexpected repair costs.
Buy with Confidence
Buyers can confidently invest in their future by purchasing a home with Sewer Line Protection from SewerGard. In addition, this coverage can help alleviate some of the stress of owning a home and provide peace of mind that any potential issues will be covered.
Conclusion
In conclusion, investing in a home is a significant financial commitment, and protecting that investment is crucial. SewerGard's Sewer Line Protection provides comprehensive coverage for your home's critical systems, giving you the confidence to make the right decision. Don't leave your home investment to chance; trust SewerGard to protect your home and peace of mind.
Get A Copy of your policy below
To obtain a copy of the "Sewer|Guard" policy, please click on the "Sewer|Guard" button below. Once you click on the button, you will be able to download the policy document. By reviewing this policy, homeowners can gain a better understanding of what is covered and take necessary steps to address any related issues that may arise.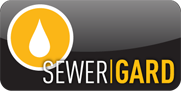 Finding the right home inspector is an important step in the home-buying process. A thorough inspection can help ensure that you fully understand the property's
What is a Home Inspection? Suppose you're in the market for a new home. In that case, you may be familiar with the term "home
Winter weather can bring many challenges for homeowners, but one of the most unpleasant is the formation of ice dams. Ice dams can cause significant